The aromatic and flavorful Ras el Hanout is a delightful spice blend that could work wonders in your kitchen. In this episode, we hope to tackle some unique ways to use Ras el Hanout in your daily dishes.
The complex combination of Ras el Hanout reaches a step beyond its traditional usage in seasoning meat and seafood to be used in the following ways:
So, read further to discover these great inspiring new ways to use your favorite spice blend!
The 07 Best Ways To Use Ras El Hanout
Known as one of the most complex spice blends in the world, Ras el Hanout could instantly jazz up your dishes with an exoticism even when included in pinches. Most blends include ten or more spices and herbs, defining their intriguing nature.
Tagines like Mrouzia and other traditional dishes such as rfissa, and couscous tfaya are often flavored by this spice combination. And it is commonly used with meat and seafood and is a rub used for seasoning. But there are more ways to incorporate Ras el Hanout into your favorite so let's look at some of them!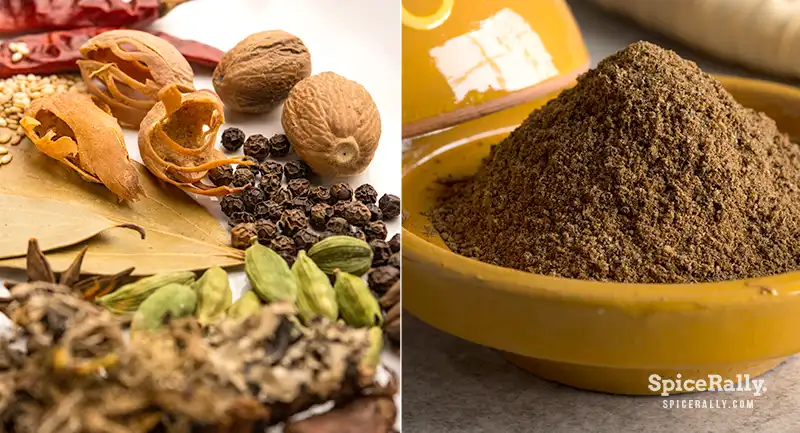 01- Incorporating Into Ground Meat And Seafood Mixtures
The deep, intricate, and smoky flavor of Ras el Hanout can complement ground meat and seafood like you never expected! Its potent ingredients could complement the richness of chicken, turkey, beef, fish, shrimp, etc., so that you can use a dash of it to ramp up the ground mixtures made for meatballs, sausages, burger patties, and you name it!
A little from this blend goes a long way, so you can even use it in your basic chili recipes to incorporate into vegan meatballs or sausages made with tofu, edamame, chickpeas, etc. In addition, here are some common ground meat and seafood dishes made with Ras el Hanout:
Moroccan Lamb Meatballs
Moroccan Influenced Chili with Chickpeas and Minted Couscous
Fishcakes with Ras el Hanout and Dill
02- Tossing With Vegetables
Make a twist with our topic leader by mixing it with your favorite vegetables. You can toss your veggies with some olive oil and salt along with a pinch of Ras el Hanout before popping them into the oven or grill. 
Crunchy and juicy vegetables like carrots, zucchini, sweet potatoes, tomatoes, rubab, etc will taste great when seasoned with this spice blend. Serve with your favorite dip, couscous, steak, or quinoa to enjoy the goodness of a whole meal.
Ras el Hanout is closely associated with Moroccan and North African cuisines and could contain up to a hundred different spices. So, if you want to learn more about this rich spice blend, click on this link and refer to our detailed article.
03- Mixing With Dips And Sauces
Another great way to experiment with your jar of Ras el Hanout is to simply throw a pinch of it into your dips and sauces. The rich flavor notes of this spice blend can instantly boost the taste of your condiments to complement anything you enjoy with them. 
Use these Ras el Hanout-infused dips and sauces with seafood, meat, and vegetables, or top them on to burritos, tacos, or fajitas. You can make thick sauces or creamy dips using backup ingredients like sour cream, mayonnaise, greek yogurt, harissa, etc.
04- Tossing With Snacks
Wave goodbye to boring snacks with a dash of Ras el Hanout! Toss our topic with your favorite trail mix, roasted nuts, potato fries, or sweet potato chips. You can also simply make spiced popcorn or sprinkle some of this onto your tortilla or pita chips so that it will add a zesty kick to your ordinary snacks.
Did you know that Thai seasoning is also another combination of hearty spices and herbs that can be tossed with snacks? Click here to discover more ways to use this blend with daily cooking.
05- By Spicing Up Baked Goods And Desserts
This could be surprising, but yes, Ras el Hanout can be included to spice some baked goods and desserts too! This blend is good to go, mostly with spiced cakes, cookies, puddings, and sweets that call for a rich flavor.
They are ideal, especially when you have a moment to celebrate or on special occasions when you want to bring something unique to your table. Here are some examples of the desserts that you could try:
Moroccan Fruitcake
Ras el Hanout Bundt Cake with Tahini Yogurt
Chocolate-Chip Oatmeal Cookies With Ras el Hanout
Ras el Hanout Sticky Toffee Pudding
Sri Lankan curry powder is another distinctive spice blend that could give a wonderful savory punch to your favorite Asian dishes. Click on this link and refer to our detailed post to find out how!
06- Stirring Into Salads And Dressings
Mixing with salads and stirring into the salad dressings or vinaigrettes can be another simplest form of Ras el Hanout. You can use our topic leader with a variety of salads that could be made with ingredients like tahini, cucumber, pomegranate, feta cheese, grilled chicken, pulled pork, etc.
Dressings and vinaigrettes could be complemented when mixed with apple cider vinegar, lemon juice, olive oil, maple syrup, etc.
Did you know that Shichimi togarashi is also a flavorful blend that could be used to top soups and noodle dishes as a condiment? Click on this link to discover more interesting ways to use this blend.
07- Mixing Into Soups And Stews
Soups and stews that call for a richer, more complex flavor can be supplemented with Ras el Hanout without any second thoughts! The spicy, smokey, and earthy notes of this spice blend will add a distinctive flavor dimension to hearty stews and soups put together with ingredients like roasted vegetables, chickpeas, lentils, lamb, chicken, etc.
Enjoy The Luxury Of Having A Jar Of Ras El Hanout In Your Spice Rack!
The opulent combination of flavorful and fragrant ingredients in Ras el Hanout will bring you a seven-star food experience at home. Its profound flavor complements a wide variety of dishes, including rice, soup, dips, sauces, snacks like popcorn and fries, vegetables, etc. So, you can use this spice blend to create new-level recipes without just confining to seasoning meat or fish.
Related Topics