Did you know that a jar of apple pie spice can add a ton of flavor to your dishes going beyond its traditional use in pies? So, let's check out some amazing ways to use apple pie spice.
Apple pie spice blend can give a depth of flavor to an array of recipes when used in the following ways:
We know now you are excited to learn further how everything will turn out with this flavorful spice blend. Keep reading!
The 11 Best Ways To Use Apple Pie Spice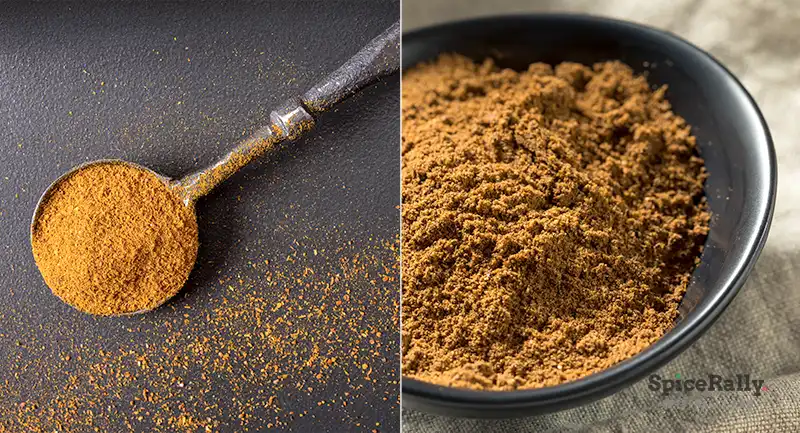 Popular as a baking spice blend, apple pie spice is commonly used to spice up apple pies. But, this mixture's wonderful flavor combination can give depth to many others, including savory and sweet dishes.
The sweetness of cinnamon, warmly spiciness of nutmeg and ginger, the distinctive cooling effect of cardamom, and the zest of allspice will essentially enhance the taste of your favorite dishes. 
So, let's bring you some of the great and effective ways to integrate the versatile apple pie spice into the recipes you often make at home.
01- Incorporate With Breakfast Meals
Breakfast is one of the most important meals of the day that will keep you energized throughout the day. Thus, apple pie spice could be a tasty and healthy addition to your breakfast oatmeal and porridge.
You can also try this with overnight oats and chia pudding if you are someone who is counting on calories to lose weight. 
The ingredients used in apple pie spice are what make it so unique. So, if you need to learn more about this amazing spice blend and its ingredients, click on this link and check out our detailed article.
Since the spices included in our topic leader contain many health benefits, including properties that aid weight loss, you can have a great kickstart for the day through your breakfast.
You can follow up with other ingredients like oats, fruits, milk, nuts, granola, yogurt, etc., to make a nutrient-packed and delicious breakfast meal.
02- Sprinkle It Over Yogurt And Whipped Cream
Sprinkling apple pie spice over yogurt and whipped cream is one of the simplest ways to indulge yourself in the warm flavors of this mix. You can spice up Greek yogurt, regular yogurt, low-fat yogurt, or whipped cream and enjoy them with fruits like apples, peaches, pears, mango, etc.
03- To Mix With Roasted Nuts
If snacking is your favorite activity of the day, here's a wonderful way to double your joy! Go ahead and sprinkle some apple pie spice on your roasted nuts.
You can pan-roast, deep fry, and oven-bake cashews, peanuts, pecans, walnuts, and almonds, or combine them to make a nutritious snack. Season them with salt and apple pie spice to have a lingering taste!
Or else, you can also make spiced nuts following up with brown sugar, butter, chili powder, and salt, along with our topic leader, for an excellent party treat!
04- To Sprinkle Over Pasta
You can take your simple buttered pasta to the next level with a dash of apple pie spice! Simply sprinkle some from this spice blend over warm pasta or noodles and top with parmesan cheese. You can also try a decent pinch with your classic mac and cheese just to break the stereotype!
05- When Making Pancakes, Waffles, And French Toast
Kids easily get bored with their meals if they seem to be ordinary each day. So, as a loving, responsible Mom, you can make a tasty, healthy twist to their waffles, pancakes, and french toast with our topic leader.
Incorporate apple pie spice with the egg mixture when you make french toast and with the pancake or waffle batter. Enhance the taste with maple syrup or honey, following up with whipped cream, apples, and fresh strawberries.
06- To Blend Into Smoothies
Transform your smoothies with this fragrant and flavorful blend! This goes really well with your regular apple smoothie. Still, you can also try it with other combinations like chocolate-date smoothies, banana bread smoothies, raspberry and almond butter smoothies, etc.
Did you know that nutmeg alone can spice up your smoothies, filling them with a warm, nutty, and sweet flavor? Click on this link to learn more exciting ways to use nutmeg in your daily dishes.
07-To Toss With Popcorn And Roasted Vegetables
Shake some apple pie spice with your favorite butter popcorn, caramel popcorn, salted popcorn, or with roasted seasonal veggies. Spiced popcorn is a great snack, while roasted veggies will make a perfect dinner.
Mix in some from this spice blend with sour cream and top your roasted sweet potatoes or combine it when making mashed sweet potatoes. You can also stir in a decent pinch with olive oil, paprika, salt, and a dash of garlic powder, toss it with cauliflower florets and roast them until golden in color.
Likewise, you can try this blend with other vegetables like broccoli, mushrooms, tomatoes, bell peppers, onions, potatoes, carrots, zucchini, etc.
Autumn is the mellower season, and what we lose in flowers, we more than gain in fruits.

Samuel Butler.
08- When Making Cakes, Puddings, And Cookies
Replace ground cinnamon with apple pie spice when making snickerdoodle cookies, and see how delicious things turn out to be! Our topic leader will also complement a wide variety of other cakes, puddings, and baked goods like:
Muffins
Scones
Quick bread
Tarts
Sweet casseroles
Crumb bars and energy bars
Spiced cakes and puddings
Sugar cookies
You can also be experimental and try a dash with your basic coffee cake, shortbread, bread pudding, and biscuit recipes to savor a real difference.
09- To Sprinkle Over Ice Cream And Fruit Salad
Ice cream and fruit salad can no longer be ordinary if you have a jar of apple pie spice in hand! Simply sprinkle some from this blend over your vanilla, salted caramel, butterscotch, maple walnut, or butter pecan ice cream. 
You can double the taste by accompanying your scoop of ice cream with some warm apple crisp! Moreover, try a dash with your classic fruit salad made with both fresh and dry fruits like apples, pineapples, raisins, cashew nuts, etc.
10- To Spice Up Fruits When Stewing Them
You might be preparing stewed fruits for a number of sweet dishes, including puddings, cakes, and gateaux. It can give a profundity of flavor to fruits like peaches, pineapples, apples, and pears when stewed in sugar, water, and apple pie spice. So, try this tip next time when you stew your fruits!
11- As A Complementary Flavor For Coffee
Treat yourself and your loved ones with a decadent mug of a spiced latte using our topic leader. With this spice blend, you could easily perk up your morning cappuccino or latte. And, by reaching a bit further, you can also use this blend with beverages like Maple Dolce Latte.
Not only with coffee, but this will also complement your seasonal beverages like Rum Cider and Apple Cocktail. In fact, these drinks could be the perfect punch through the season!
Apple Pie Spice Is Not Only For Apple Pies!
As you see, this delicious combination of warm spices can do wonders in our kitchen regardless of the season. In fact, apple pie spice can make delectable sweets like snickerdoodle cookies, puddings, cakes and even add a lot of flavor to savory pasta dishes, roasted vegetables, and smoothies.
Related Topics