If you are obsessed with peri peri sauce and use it quite often with a lot of your food at home, not having it around might bother you. Thus, we hope to come up with the best peri peri sauce substitutes in this episode.
The following alternatives will help you to save a dish or two whenever you run short of peri peri sauce:
So, continue reading to pick the best substitute you can count on, when the original sauce is not in hand.
The 05 Best Substitutes For Peri Peri Sauce
The unique savory, spicy, hot, lemony, and garlicky taste elements of peri peri sauce are actually compared to none. In fact, it has its own way of adding flavor to our plates, coming together with ingredients like:
Crushed chili peppers
Garlic
Paprika
Onion
Lemon
Vinegar
Oil
Salt
Herbs (basil, oregano, cilantro)
As you see, this sauce has a more complex flavor profile than the typical hot sauces we use. Therefore, we can use only a handful of possible substitutes instead of our topic leader. 
So, we picked the best out of those alternatives- check out the list below and see what can bring the closest peri peri sauce-taste replication to your dish!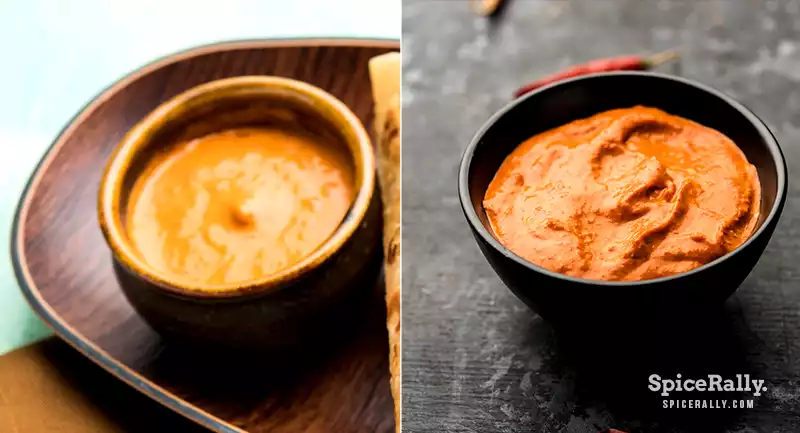 01- Sriracha Sauce
Sriracha sauce and peri peri sauce basically share the same food category as hot sauces. In fact, currently, Sriracha sauce can be considered one of the most popular hot sauces consumed by a majority in the USA. 
Thus, we are sure that a bottle of this sauce might already be lying in your refrigerator. However, sriracha sauce is mainly made with red jalapeno peppers and garlic, which gives a similar heat and a garlicky note compared to our topic leader.
In addition, most premade sriracha options contain sugar, salt, distilled vinegar, and other additives and preservatives. The flavor of this alternative might somewhat lack the complexity of peri peri sauce, but still, it is good enough to go with anything that originally calls for it.
Accordingly, you can use this as a condiment or ingredient substitute. And the replacement amount varies depending on the dish and on your taste preference.
02- Tabasco Sauce
Tabasco sauce is another readily available hot sauce which can be used as a possible option in place of our subject leader. This also works as good as sriracha sauce but is way less complex in flavor than sriracha or peri peri sauce.
This alternative typically contains aged tabasco peppers, distilled vinegar, and salt. Therefore, you might not get that distinctive garlicky or lemony flavor our topic leader usually has.
Nevertheless, you can use tabasco sauce with scrambled eggs, mix it into dipping sauces, or combine it with salads. Begin with a small amount and then adjust the amount until you get the desired taste.
Did you know that peri peri sauce has many other uses apart from brushing it on chicken? So, if you are interested in discovering what they are, just click here and read our article.
03- Chili-Garlic Sauce
This is an excellent option if you expect to have that potent spiciness and garlicky taste you usually get from the peri peri sauce. In fact, the chili-garlic sauce is generally made with red chilies, garlic, salt, distilled vinegar, and it may sometimes contain fish sauce, sugar, paprika, etc.
Just like sriracha sauce and tabasco sauce, you can use this also as a condiment and ingredient replacement for our subject leader. It will go really well with meat, fish, rice, and pasta dishes. Do your taste check while substituting and adjust the amount you like.
04- Sambal Oelek
Sambal Oelek is a popular Indonesian condiment and a cooking ingredient that can be very similar in heat level compared to our topic leader. It also might often share similar ingredients like red chilies, garlic, citrus juice (lime), vinegar, and shallots.
Hence, Sambal Oelek can be considered to give a closer flavor to peri peri sauce. But sometimes, this option might contain additional components like shrimp paste, tomatoes, chicken powder, ginger, etc. 
With such versions, you might savor a slight difference in taste, yet it is good to go with anything that originally calls for peri peri sauce. So, start with a moderate amount and increase or decrease as you go.
05- Homemade Peri Peri Sauce
Lastly, but obviously, as one of the best options, you can go for a homemade peri peri sauce recipe to have the closest flavor. You can customize the ingredients and the heat level depending on how you like it, and it will be as good or even better than any store-bought ones you usually have at home.
So, to help you with a quick and hassle-free recipe, we have shared a complete step-by-step guide on making your own batch of peri sauce at home. Check it out if you are interested!
Concluding With The Best Peri Peri Sauce Substitutes…
Although you cannot expect the exact taste from a substitute, you can assuredly count on easily accessible replacements like Sriracha sauce, tabasco sauce, chili-garlic sauce, and Sambal Oelek to get a similar effect when swapped. And alternatives like a homemade peri peri sauce recipe can obviously be effective as any store-bought option.
Related Topics