Peri peri sauce has become such an addiction of all the bold spice lovers out there since it enhances and literally bursts the plates out of flavors. So, let's see some great ways to use peri peri sauce in your daily dishes.
The spicy, garlicky, lemony, and tangy flavor notes of peri peri sauce can be incorporated into your regular dishes in the following ways:
So, keep reading to know how you could use this spicy delight to add flavor to your next dish!
The Best 05 Ways To Use Peri Peri Sauce
Have you ever wondered what to do with your bottle of peri peri sauce apart from its most basic and traditional use with chicken? In fact, if you are experimental enough, you can find a bunch of things to do with this delicious hot sauce.
So, to help you with it, we have listed some of the best ways you can try to spice up your regular meals with peri peri sauce. Refer to the list of things below and pick the most convenient tips for you!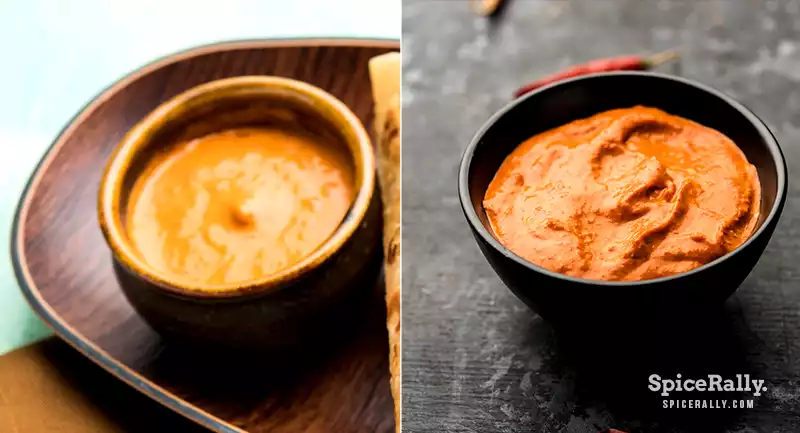 01- To Mix Into Scrambled Eggs
Your favorite breakfast scrambled eggs no longer need to be bland and regular if you have a bottle of peri peri sauce! The hot and spiciness of the chilies and the garlicky, umami note of this sauce will complement the eggs giving you an ultimate eggy meal.
You can simply add a decent drizzle of this sauce to the egg mixture, following up with other complementary ingredients like onions, tomatoes, bell pepper, etc. You can serve these spicy scrambled eggs with bread rolls or toast.
Moreover, you can also give a try to make omelets with our topic leader. You can enhance the taste of your omelets by adding extra ingredients like swiss cheese, bacon bits, and green onions along with peri peri sauce.
Are you aware of the possible substitutes you could use if you run short of peri peri sauce? Click on this link to find out the best options that will replace the flavor of this sauce in your dishes.
02- To Boost The Flavor Of Dipping Sauces
A little drizzle of this sauce can transform your regular dips from better to best! You can simply mix in some of this into mayonnaise, sour cream, Greek yogurt, or cream cheese-based dipping sauces. Enjoy your spicy dips with fresh vegetables, crackers, chips, fish fingers, or shrimp.
Moreover, peri peri sauce alone can be a great dip too! You just don't have to mix anything but serve it all by itself with fried chicken, grilled meat, or roasted veggies.
03- It Can Be Drizzled Over Salads Or Combined With Salad Dressings
Peri Peri Chicken Salad is one of the tastiest and easiest salads you can make using this condiment. In addition to this, you can also make beef salad, pasta salad, and even come up with cooked noodles salad.
Aside from mixing this sauce directly into your salads, you can marinate the meat before incorporating them with these salad recipes. In addition, you can also combine peri peri sauce with olive oil, balsamic vinegar, and lemon juice to make a luscious dressing to be used with rich salads.
04- To Marinade Fish And Meat
This is apparently one of the most known and convenient ways to use peri sauce if you need a quick meal prep. This sauce alone can bring so much flavor to meat and fish, but it is always better to go with supplementary ingredients like soy sauce, vinegar, garlic, black pepper, etc.
You can marinate your chicken, beef, pork chops, white fish, shrimp, etc., in the peri peri-infused marinade for a minimum of 30 minutes or overnight. Then, you can grill, roast, bake, or fry your meat and fish to your heart's content!
Concocting a good guest list is like seasoning a gourmet sauce. Too many similar ingredients, and it's bland. Too much variety in the seasoning, and the result may be overpowering.

Sheila Ostrander
05- To Be Integrated Into Rice, Noodles, And Lasagna
Interestingly enough, your bottle of peri peri sauce can do wonders with your bowl of rice, noodles, and lasagna! Spicy Peri Peri Rice, Peri Peri Chicken Lasagna, and a wide variety of vegetable and chicken noodles can be made using this condiment.
You can also incorporate this with your regular spaghetti and meatballs and even spice up your ramen bowl with just a splash!
Dine With Peri Peri For An Indelible Experience!
The rich and decadent taste notes of peri peri will always leave you with a totally satisfying dining experience. In fact, aside from slathering this sauce on chicken, you can mix it into your regular dips and sauces, incorporate it with rice or noodles and even brush it on freshly grilled meat or seafood for a real tasty twist!
Related Topics