If making peri peri sauce on your own was among your cooking fantasies, here we brought a wonderful piece of good news for you! So, in this post, we are going to show you how to make peri peri sauce at home using the ingredients you already have in your pantry. This version is fresher, more flavorful, and it will just bring the right amount of zing to your plate!
One of the best things about this homemade recipe is that you can regulate the amount of heat you want from your sauce. You can either make it mildly hot or super hot, depending on your preference! So, let's get going with peri peri!
How To Make Peri Peri Sauce At Home?- Step-By-Step Guide
Our version of peri peri sauce just has the perfect amount of spiciness, heat, and it is loaded with crisp flavors. It is versatile, and you can use it with anything, starting from chicken and fish to mixing it into your favorite dipping sauces!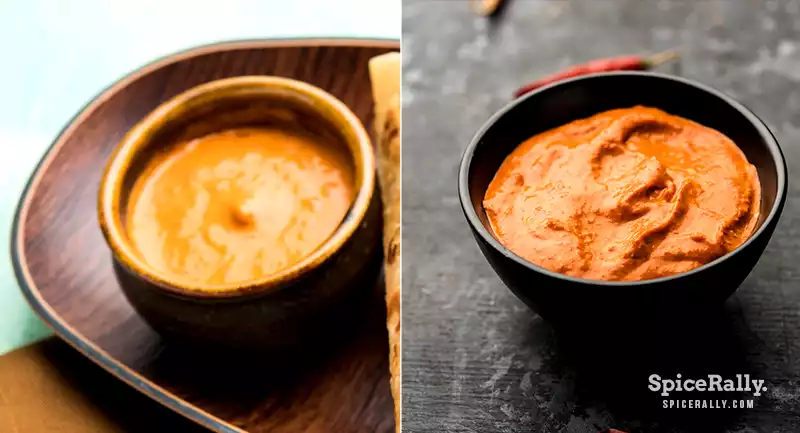 Preparation time- 05 minutes | Cooking time- 20 minutes | Additional time- 05 minutes
Step 01
Gather the required ingredients and get ready with the necessary equipment.
Spices and herbs needed:
Six African bird's eye chili peppers (fresh, roughly chopped)
2-3 jalapeno peppers (fresh, roughly chopped, and seeds removed)
1/2 of a medium-sized red bell pepper
5-6 cloves of garlic (smashed and coarsely chopped)
One tablespoon of smoked paprika
One teaspoon of freshly cracked black pepper 
Four large basil leaves (coarsely chopped)
1-2 tablespoons of freshly chopped oregano
Other ingredients:
1/4 cup of chopped onion
Lemon juice to taste
1 1/2 teaspoons of salt (or to taste)
1/4 cup of dark vinegar (optional)
One cup of olive oil
Required equipment:
A blender or a food processor
An air-tight glass bottle/ jar
A thick-bottom saucepan
Now since you know how to make your own peri peri sauce at home, you might not want to miss out on our article that explains everything about this flavor-loaded delight. Click on this link and refer to this post for more information.
Step 02
Add the African bird's eye chilies, jalapeno pepper, and bell pepper, along with garlic, basil, oregano, and onion, into the jar of the blender or food processor. Then pour in half the amount of olive oil and give a good pulse until everything is well-blended together.
Step 03
Then, mix in the remaining olive oil with the seasonings- smoked paprika, lemon juice, black pepper, salt, and vinegar. Start blending again until you get a lovely saucy consistency.
Step 04
Next, transfer the prepared mixture to the saucepan and simmer over medium-low heat for about 20 minutes.
If you are a spicy food fanatic, you must be loving Chipotle tomatillo red chili salsa as well. So, we are delighted to share a simple homemade recipe in this post that will taste the same as the salsa you enjoy at Chipotle. Check it out now!
Step 05
After 20 minutes, do the taste check and adjust the seasonings if necessary. Allow your peri peri sauce to cool down, transfer it to the air-tight glass bottle/container, and you can refrigerate it for up to two weeks.
Tasty Notes From SpiceRally…
Although we have used African bird's eye chilies, jalapenos, and bell pepper, you are free to use only one or two types from them. And, if you need your sauce to be really hot, you can use other types of hotter chilies like serrano, habanero, cayenne pepper, etc.
Fresh herbs certainly enhance the texture, color, and overall taste of this sauce. But if you do not have fresh herbs, proceed with their dried version.
You can also add chopped cilantro and bay leaves for some extra punch.
Adjust the amount of olive oil if you need the sauce to be runnier.
If you do not have dark vinegar, just go with some regular white vinegar.
You can use the uncooked sauce as a marinade, and to preserve it, store it in tightly sealed, well-sterilized glass jars.
Related Topics