You must have already tried a number of premade guacamole seasoning packets. But many have come up with the fact that they still don't find anything pretty fascinating in them. On that note, we thought to share with you how to make guacamole seasoning at home using the most epic and natural recipe.
This can be like magic on your favorite guac! It all comes together with just a few simple ingredients in one bowl. And the best part is, it is one hundred percent natural without any artificial additives that you usually find in any store-bought option. So, let's see how this blend is made!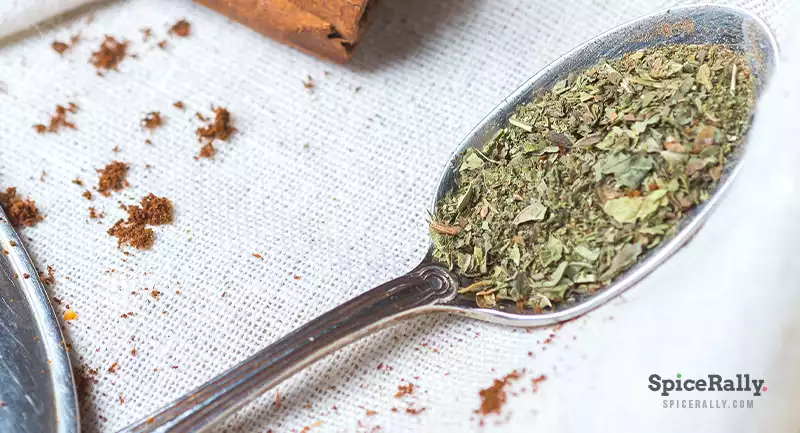 How To Make Guacamole Seasoning At Home- Step-By-Step Guide
Our homemade guacamole seasoning recipe is versatile and makes perfect hassle-free guacamole any time of the day. It all comes together in just one mixing bowl, and you can even use it to season meat, vegetables, and eggs.
Preparation time- 05 minutes | Cooking time- 00 minutes | Additional time- 05 minutes
Step 01
Get ready with the necessary ingredients and equipment.
Required spices and herbs:
One teaspoon of onion powder
Two teaspoons of garlic powder
Half a teaspoon of ground cumin
1/4 teaspoon of cayenne pepper
1/4 teaspoon of ground black pepper
1/4 teaspoon of red chili flakes (optional)
One teaspoon of dried cilantro
Other ingredients:
One teaspoon of kosher salt
Needed equipment:
A mixing bowl
Wooden spoon
A well-fitting jar/container
Step 02
Add all the ingredients to the mixing bowl and mix well until everything is thoroughly combined.
Since you got the best recipe to make your own guacamole seasoning at home, we hope you don't want to miss our comprehensive article on what this guacamole seasoning really is and what makes it so special. Click here for more information.
Step 03
Your guacamole seasoning is now ready! You can mix this immediately into mashed avocados or store it in a glass air-tight container/jar to use later.
Tasty Notes By SpiceRally…
Adjust and leave out any ingredient depending on your personal taste preference.
You can use half to one teaspoon of this seasoning mix per medium-sized avocado.
If you are using this blend immediately, you can leave out dried cilantro and use fresh cilantro with mashed avocados instead. But, dried cilantro should be used if you make this and store it ahead of time.
You can also use dried jalapeno pepper powder instead of cayenne pepper for a similar heat.
Mix the juice of 1/2 a freshly squeezed lime when you make your guacamole since we have not used dried lime zest in our recipe.
You can store this homemade guacamole seasoning for up to one month if stored properly in a tightly-sealed glass spice jar/container.
How To Make Guacamole With Our Homemade Guacamole Seasoning?
Things are pretty simple when you have this blend in hand! All you have to do is, add half to one teaspoon of the seasoning per avocado, mash them, and add fresh cilantro, tomatoes, or onions if necessary, along with some freshly squeezed lime juice; mix and serve!
Did you know that homemade taco seasoning is equally flavorful as homemade guacamole seasoning? Click here and check out our easy step-by-step guide to making your own taco seasoning.
Related Topics