There's actually so much fun and so many pros in making our own spice blends or seasonings at home. Thus, we thought of sharing an epic homemade gyro seasoning recipe with you that could be made in just three steps!
This gyros seasoning can be blended together with a few simple pantry staples. And you can simply add it to grilled vegetables, to spice up tofu, and even to other grilled meat dishes. So, let's get into mixing!
How To Make Gyro Seasoning At Home- The Step-By-Step Guide
Flavorful and aromatic ingredients like cinnamon, chili powder, thyme, etc., will come together in one mixing bowl in under 10 minutes! You can make it and use it ahead to add a great, deep flavor to your gyros.
Preparation time- 05 minutes | Cooking time 00 minutes | Additional time- 05 minutes
Step 01
Grab the necessary ingredients and equipment.
Spices and herbs needed:
Half a tablespoon of paprika (you can use hot, mild, sweet, or smoked paprika)
Two tablespoons of chili powder
One teaspoon of ground cinnamon
Half a tablespoon of garlic powder
One tablespoon of ground coriander seeds
One tablespoon of ground cumin seeds
Two teaspoons of dried thyme
Two teaspoons of dried oregano
One tablespoon of dried parsley
How do these gyro seasoning ingredients make this blend so special? We are ready to enlighten you with the facts- click on this link and refer to this article.
Required equipment
A medium-sized mixing bowl
A wooden spoon
Tight-fitting glass container or jar
Step 02
Add all the herbs and spices to the mixing bowl and give a good whisk so that everything gets well-combined.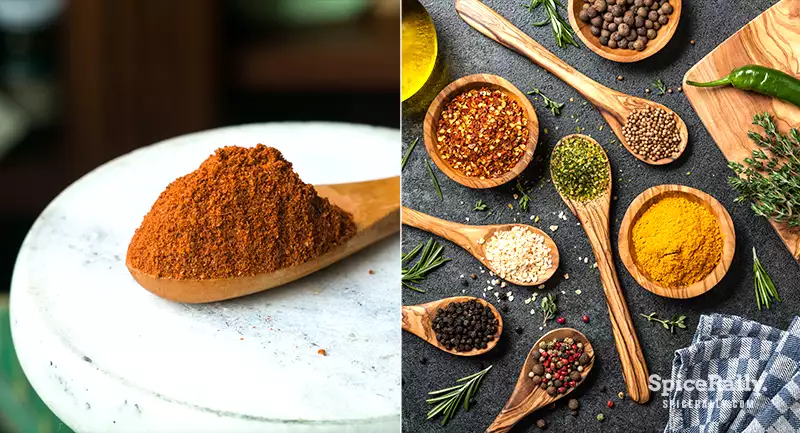 Step 03
Transfer the mixture to the tight-fitting glass jar/container and use it the way you like!
Tasty Notes…
We have not included salt in our gyro seasoning recipe. But, if you like it salty, you can go ahead and add a teaspoon.
For some extra heat, throw in approximately half a teaspoon of cayenne pepper. Adjust the hotness based on your taste preference.
Feel free to add even two types of paprika for an extra kick. (For example, you can go with half and half with sweet paprika and smoked paprika)
Related Topics