How about making an all-purpose seasoning blend all by yourself? In fact, the true joy of homemade recipes comes with the resourcefulness of using the ingredients the way you want. Hence, we will share a step-by-step guide on how to make the old bay seasoning at home.
However, the ingredients that show up in the original old bay seasoning are still a mystery. Therefore, in our guide, we tried to come up with the ingredients that would give the closest taste match.
So, let's get going!
How To Make The Old Bay Seasoning At Home- The Step-By-Step Guide.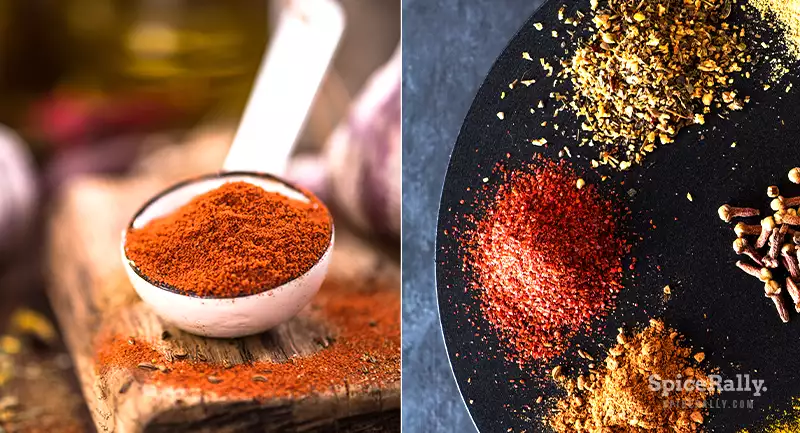 With the versatility to use in a number of ways, the old bay seasoning has been a kitchen staple in many Western homes. We are sure that this simple homemade recipe is going to be one of your favorites (and maybe you'll have second thoughts about going back to the store-bought version!).
Preparation time- 05 minutes | Cooking time- 00 minutes | Additional time- 05 minutes
Step 01
Grab all your ingredients and get ready with the required equipment.
Spices needed:
A pinch from each of these ground spices- allspice, cloves, ginger, cardamom, cinnamon, nutmeg (or mace), and dry mustard
One tablespoon of celery salt
1/8 teaspoon of cayenne pepper
1/4 teaspoon of paprika (you can use smoked paprika to get a smoky effect)
1/8 teaspoon of black pepper
If you need more information about the ingredients used in the old bay seasoning blend, click here and read this article.
Equipment required:
A mixing bowl
A wooden spatula/ spoon
a tight-fitting glass container
Step 02
Add all the ingredients to the mixing bowl.
Step 03
Using a dry wooden spatula/spoon, whisk thoroughly until all the spices are mixed through.
Step 04
You can immediately use your homemade old bay seasoning or transfer the mixed ingredients to a tight-fitting glass container.
Tasty Notes –
* If you need a more refined texture, you can grind these ingredients using a spice grinder or a mortar and pestle.

* Feel free to adjust the spices that go in your seasoning mix to your taste preferences.

* You can also include more spices and herbs like bay leaves, thyme, fennel seeds, etc.

* Store any leftover seasoning in a cool, dark, dry place (preferably in your spice cabinet).
Related Topics