The pickling spice mix can add flavor to a variety of dishes apart from the traditional pickles. So, what will you do if you run out of this spice blend in your kitchen? On that note, we will bring you the ultimate pickling spice substitutes from this episode.
The best replacements that you could use instead of pickling spice include:
Thus, continue reading to know what you would consider using when this spice mix is not around.
The 5 Best Substitutes For Pickling Spice
This aromatic combination of spices typically consists of spices such as:
Allspice
Cinnamon
Mustard seeds
Cloves
Red chili flakes
Bay leaves
Ginger
Dill seeds
Cardamom
Star anise, etc
The most remarkable characteristic of all these ingredients is their versatility in standing alone in diverse recipes. In fact, they could resist the fermentation in pickles and heat in dishes like soups, stews, or braises.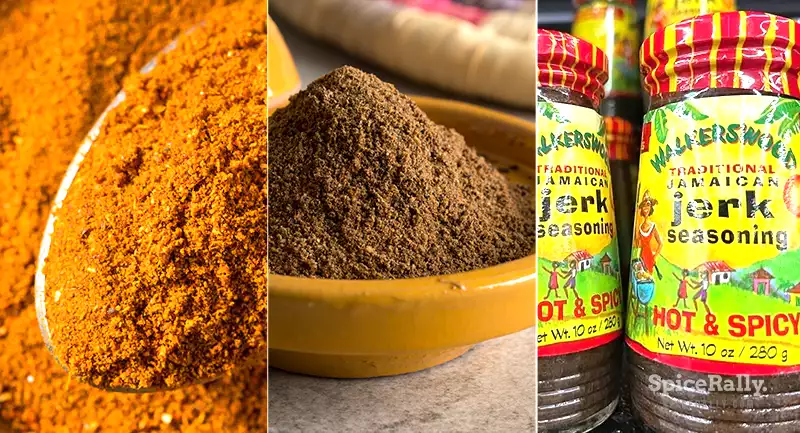 Accordingly, you should be mindful when selecting the most suitable substitute. Especially, it should be chosen and decided depending upon the recipe you wish to use the particular replacement in.
01- Crab Boil Spice Mix
Pre-packaged crab boil spice mixtures are plenty out there in the store under many brand names!. And the spices included in this blend are usually very similar to that of our topic leader, such as:
Mustard seeds
Red pepper
Dill seeds
Bay leaves
Even Though the texture can be slightly different, you can still expect to have a closer flavor by using this replacement. Use it the same way you would use pickling spice mix with meat, vegetables, and marinades.
02- Ras el Hanout
Ras el Hanout is a popular spice powder used in many Moroccan-inspired dishes. However, this mix typically shares a set of some similar ingredients with our topic leader like:
Cinnamon
Allspice
Cloves
Coriander seeds
Ginger
Black pepper
In addition to these spices, this option could possess a decent amount of heat since many versions contain cayenne pepper and paprika. And this could also have traces of nuts. Therefore, you might experience a subtle difference in the flavor.
Nevertheless, Ras el Hanout is still good enough to be swapped in pinches in many dishes that originally called for the pickled spice mix. Consequently, start from a small amount and increase the quantity (if needed) when you make certain soups, braised stews, rice dishes, etc.
If you need to learn more about the spices used in the pickling spice mix, click here and refer to this article.
03- Baharat
Baharat is another flavorful powdered mixture comprised of similar ingredients to our topic leader like:
Allspice
Ginger
Black pepper
Coriander seeds
Cloves
Like Ras el Hanout, this option may also contain additional ingredients such as smoked paprika and cumin seeds. Hence, you will find Baharat more intense in flavor, so begin with a small quantity when substituting.
However, this replacement will not get along so well with the pickles. But still, you can use it with many meat dishes, soups, stews, and certain vegetable dishes.
If you really want to make a friend, go to someone's house and eat with him… The people who give you their food give you their heart.

Cesar Chavez
04- Jamaican Jerk Seasoning
This seasoning blend is readily available in most stores, so you can easily find it when our subject leader is not around. Jamaican jerk seasoning is often used for seasoning purposes. Therefore, it is as good as a decent last choice.
However, this option contains some similar ingredients like allspice, black pepper, red pepper flakes and cinnamon. It may also include cayenne pepper, thyme, paprika, salt, and brown sugar. Thus, jerk seasoning could hold a more robust flavor than the pickling spice mix.
So, use this substitute moderately, particularly with meat dishes. You can also use this in pinches with braised stews, soups, and as a marinade substitute.
What are the ways to use the pickling spice mix apart from conventional pickle making? To discover some interesting ways to use this blend, just refer to our feature here!
05- Corned Beef Spice Packet
If you have any leftover corned beef spice packets at home, that would be one of the best pickling spice substitutes! In fact, this alternative is almost the same as our topic leader, which shares multiple ingredients such as:
Mustard seeds
Black peppercorns
Coriander seeds
Red chili fakes
Bay leaves
Dill seeds
Since it has the same texture and shares a very close flavor, you can use the corned beef spice packet with anything that originally calls for pickling spice. It will go well with pickles, braised meat, soups, stews, and rice dishes. However, consider adding some crushed cinnamon and a few pods of cloves if you need more flavor.
Wrapping Up With The Best Pickling Spice Substitutes…
When picking a substitute for this blend, the most important thing to consider is to ensure that its flavor matches the dish you wish to replace. Therefore, we have come up with the best pickling spice substitutes, such as crab boil spice mix, Ras el Hanout, Baharat, Jamaican Jerk seasoning, and corned beef spice packet, allowing you to make a choice conveniently.
Related Topics