Making your own spice blends at home is one of the best ways to practice using the ingredients with a perfect balance. So, in this episode, we wish to share a simple recipe on how to make curry powder at home with the ingredients you already have in hand!
Let's get started!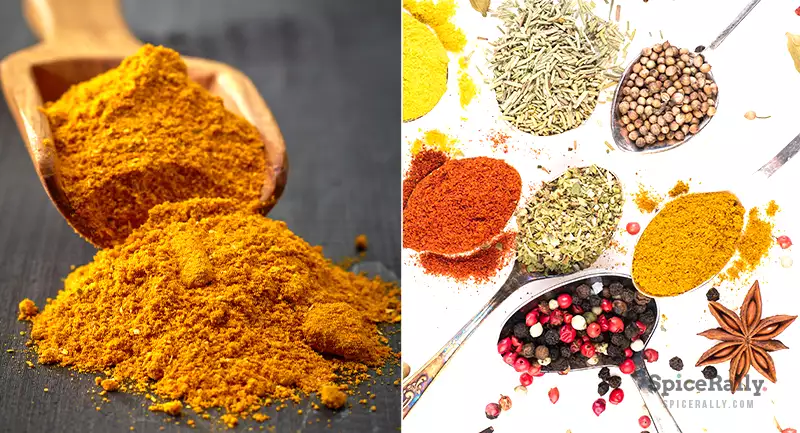 Simple Homemade Recipe for Curry Powder 
You will only need a few ingredients from your spice cabinet to make this curry powder in no time. Get it done and use it in whatever way you like!
Preparation time- 5 minutes | Cooking time- 0 minutes | Additional time- 5 minutes
No: of servings- 24 teaspoons
Step 01
Grab the spices and arrange the required utensils.
Spices needed are:
Two teaspoons from each- cayenne pepper powder (you can also use mild paprika or Kashmiri red chili powder), dry mustard and turmeric
Two tablespoons from each- ground coriander and cardamom
One teaspoon from each- black pepper powder and ginger powder
Four teaspoons of ground cumin
Would you like to discover something more about the ingredients used in curry powder? Then, just tap here and read this article!
Required Utensils
A mixing bowl
A spoon
An air-tight glass container
Step 02
Add all the ingredients into the mixing bowl and whisk everything together until it is well combined.
Step 03
You can use this mix immediately or store it in an air-tight glass container.
Step 04
Keep your curry powder in a cool, dry, dark place, and it will stay flavorful for up to 03 months.
Tasty Tips…
If you prefer more heat, you can adjust the amount of chili powder you are using.
According to your taste preference, omit any ingredient you don't like and include ground spices like nutmeg, allspice, bay leaves, etc.
Did you know that most spices used in curry powder are also a part of adobo seasoning? So, if you need to try out an easy homemade adobo seasoning recipe, click on this link and refer to this article.
Related Topics