Apple pies are a beloved dessert of many of us, especially during the fall. So, let us guide you on how to make apple pie spice that'll elevate your pies to the next level!
This spice blend is super easy to make from the ingredients you already have at home. After making a fine batch from this recipe, you will never have to count on pre-made options. So, let's get into mixing!
How To Make Apple Pie Spice At Home – The Step-By-Step Guide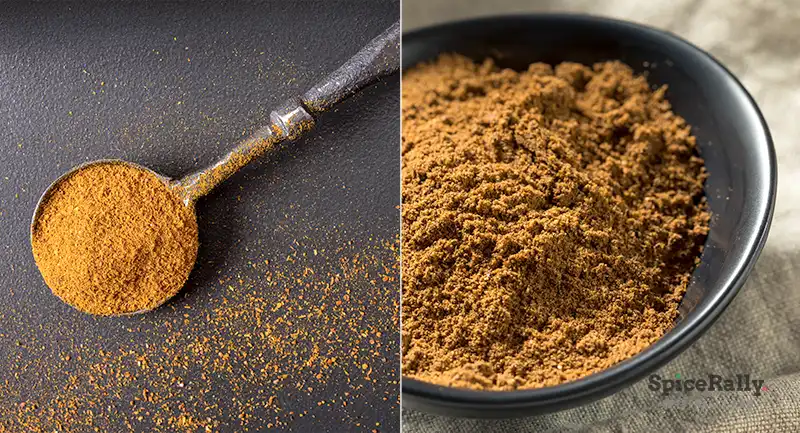 This homemade apple pie spice recipe is the ultimate spice blend of your fall favorites. Not only on apple pies, but you can also use this with breakfast oats, your favorite cakes, puddings, and many more!
Preparation time- 05 minutes | Cooking time- 00 minutes | Additional time- 05 minutes | Servings- 04 tablespoons
Step 01
First, gather the necessary spices and get ready with the required equipment.
Spices needed:
02 tablespoons of ground cinnamon
1/2 a teaspoon of ground ginger
01 tablespoon of ground nutmeg
1/2 a teaspoon of powdered allspice
01 teaspoons of powdered cardamom
Required equipment:
A mixing bowl
A wooden spoon
Mason jar or any other tight-fitting container
Step 02
Add all the spices to the mixing bowl and combine everything together until well-mixed.
What makes the apple pie spice blend so special, and what ingredients are used in it? So, if you need to discover some amazing information about this blend, click on this link and read our article.
Step 03
You can immediately use this apple pie spice blend or store it in a mason jar/ tight-fitting container and use it whenever you need!
Tasty Tips By SpiceRally…
You can store this homemade apple pie spice blend for up to 12 months when kept in a cool, dry, dark place.
Adjust the spices and their amounts as you prefer, but we suggest not skipping cinnamon.
Make sure to use a dry spoon each time you scoop the blend out of the jar and seal it tightly without letting the air get in contact with the spices.
Related Topics