A homemade seasoning is versatile since you have control over everything that goes into your recipe. This easy homemade allspice seasoning recipe will save a lot of time and will add an ultimate flavor to anything that calls for a hint of allspice.
To bring you out of any confusion, although we call this the "allspice seasoning", it does not contain the single spice "allspice". But, it is a simple yet flavorful mix of three other flavorings- cinnamon, nutmeg, and cloves.
So, let's see how you can make this seasoning blend at home. It will take only a few minutes, but the taste will be beyond your imagination!
If you are curious to learn more about allspice, click here for a fully detailed article.
Simple Homemade Allspice Seasoning Recipe
No food can be compared to the ones that are made at home. In fact, homemade recipes are much reliable and versatile. You simply can take power over the quantities of the ingredients that go in which you don't get this chance when you buy from the store.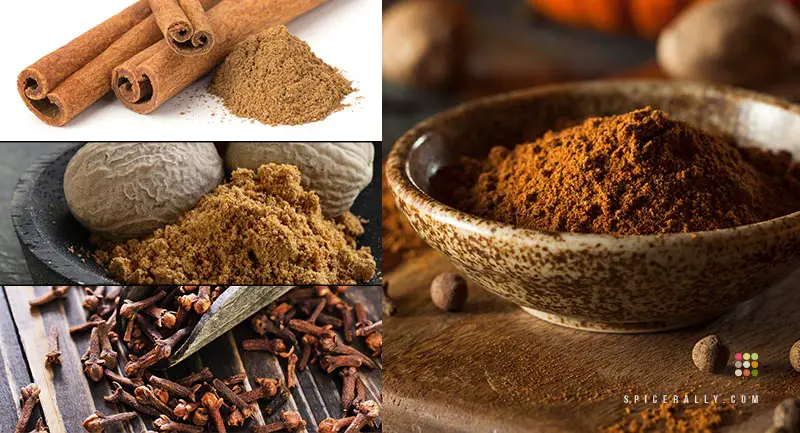 This simple homemade allspice seasoning recipe that we are going to share with you today is a formula that you can prepare in a few minutes. You can use this in sweet and savory recipes just as you use whole allspice berries and ground allspice.
As mentioned in our introduction, this seasoning does not contain allspice. But it is made to resemble the flavor of allspice with just three other ingredients- cinnamon, nutmeg, and cloves. This seasoning is also the closest substitute you can use in place of allspice.
So, let's get started!
Things you'll need:
One tablespoon of ground Cinnamon
One tablespoon of ground Nutmeg
One tablespoon of ground Cloves
Instructions for the preparation:
Get a dry bowl and mix all three spices together until well blended.
Store in an air-tight glass container if any leftovers after use.
Did you know that the homemade old bay seasoning blend is as flavorful as the homemade allspice seasoning mix? Check out our step-by-step guide/recipe to make this tasty blend by clicking on this link.
More Tips
If you like a less taste of cloves and nutmeg, you can adjust the amounts to half a tablespoon of nutmeg and half a tablespoon of cloves for one tablespoon of cinnamon.
Always use fresh spices for a better flavor and aroma.
Try to make your homemade allspice seasoning recipe in small batches. Since ground spices tend to lose their flavor and smell faster, making in larger batches and storing for a longer period will not give you desired results.
Always use an air-tight container (preferably an air-tight glass container) to store your seasoning mix. And keep it in a cool, dark, dry place.
Do not use wet spoons to scoop your seasoning blend.
You can use this powder in a number of recipes including, pumpkin pie, Swedish meatballs, or even when making Jamaican Jerk Chicken Wings. Make it once, and you will never miss allspice in your kitchen again!
Just take a minute to stop by our other article on allspice seasoning, in which we have discussed everything else you need to know about.