Spicy, flavorful, versatile Cajun seasoning is a wonderful complement to most of our favorite savory dishes. So, let's bring you how to make Cajun Seasoning at home in a jiff!
Our version of Cajun seasoning comes with a few extra ingredients that you can easily find in your spice cabinet. You can use this blend in grilled meat, vegetables, soups, stews, or anything that needs a little spice-up. So, let's get into mixing!
How To Make Cajun Seasoning At Home- Step-By-Step Guide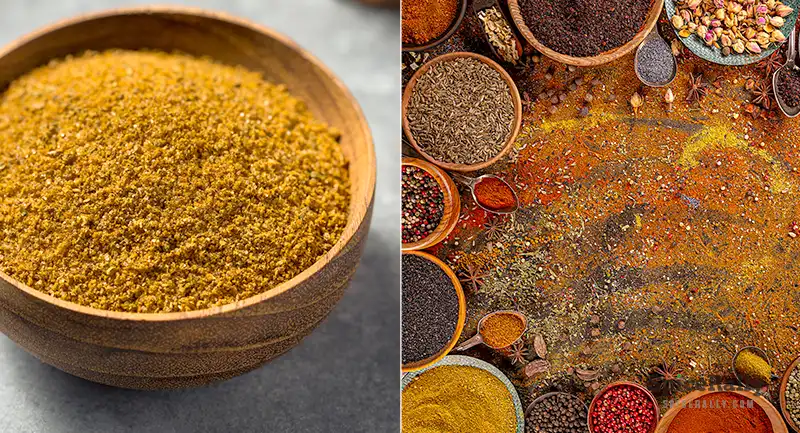 Our homemade Cajun seasoning recipe is the ideal flavoring whenever you need a little kick to your daily dishes. It is fresh, full of flavor, and much better than any store-bought options!
Preparation time- 05 minutes | Cooking time- 00 minutes | Additional time- 05 minutes | Servings- 10 tablespoons
Step 01
Gather all the required ingredients and equipment.
Spices and herbs needed:
Other ingredients:
01 tbsp. of kosher salt or fine sea salt
Equipment needed:
A small mixing bowl
Wooden spoon
A well-fitting glass spice jar/ container
If you are interested in learning more about Cajun seasoning, click on this link and refer to our detailed article.
Step 02
Add all the ingredients to the mixing bowl and whisk everything together until thoroughly combined.
Step 03
You can use your prepared Cajun seasoning immediately with your dishes or store it away in a well-fitting glass container/ spice jar to use whenever you need it.
Tasty Notes By SpiceRally…
If you don't like salt in your blend, you can skip it. Or, if you want more salt, feel free to add another teaspoon or so.
Although we have used both sweet and smoked paprika here, you can just go with one variety, depending on what you have in hand.
If you wish to make your blend hotter, increase the amount of cayenne pepper. We have used paprika and cayenne pepper in a 2:1 ratio here. So, for more hotness, you can go in a 1:1 ratio. That is, use 02 tablespoons of paprika and 02 tablespoons of cayenne pepper.
For an extra kick of flavor, you can follow up with some ground cumin, chili powder, jalapeno powder, etc.
When stored properly in an air-tight glass spice container/jar, this Cajun seasoning could last well up to one year.
Related Topics