When we say mojo, you must be getting ideas for numerous options like mojo sauce or mojo marinade. But as a bit of surprise, in this article, we will bring you how to make mojo seasoning at home, a dry mix that you can use for multiple seasoning purposes. 
In fact, this is a Cuban-inspired blend that you can also certainly use with several Hispanic dishes. This foolproof mojo seasoning is so easy to put together. And, with the minimum amount of time, you get to enjoy the most flavorful mojo blend you have ever tasted. So, let's get going!
How To Make Mojo Seasoning At Home- Step-By-Step Guide
This seasoning blend has all the flavors of a delicious mojo marinade and will take you through the whole summer! Sprinkle this on chicken, pork, beef, fish, vegetables and grill them to perfection. You can also use this as a flavor base for a decadent marinade.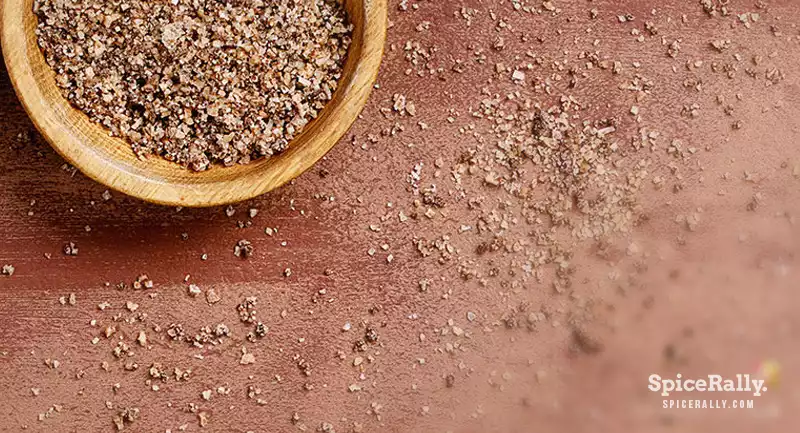 Step 01
Get ready with the necessary ingredients and other equipment.
Preparation time- 05 minutes | Cooking time- 00 minutes | Additional time- 05 minutes
Spices and herbs needed:
A quarter of a cup of granulated garlic
A quarter of a cup of granulated onion
Two tablespoons of dried oregano
Two tablespoons of dried cilantro
Two tablespoons of sweet paprika
Two tablespoons of freshly cracked black pepper
Two tablespoons of ground cumin
If you are interested in acquiring knowledge about what this mojo seasoning really is, we have a fully detailed article right here. Click on this link and refer to this post.
Other ingredients:
A quarter of a cup of kosher salt
Two tablespoons of orange crystals
One tablespoon of lime powder
One tablespoon of lemon powder
Required equipment:
A mixing bowl
A wooden spoon
Well-fitting glass container
Step 02
Put all the ingredients into the mixing bowl and whisk them using the wooden spoon until everything is thoroughly combined together.
Step 03
Your homemade mojo seasoning blend is now ready to enjoy with whatever you want! You can use it immediately or store it in an air-tight glass container until you need it.
More Tasty Tips From SpiceRally…
Even though we have used a quarter cup of kosher salt, you can adjust this amount according to your taste preference.
If you need this blend to be a bit more spicy, add about half a tablespoon of cayenne pepper.
You can also go with mild herbs like dried parsley or dried celery flakes for an extra punch of flavor.
If you don't get to find all three types of citruses, just proceed with what you have in hand.
You can also use orangeade, limeade, or lemonade powder as a substitute for orange crystals, lime powder, and lemon powder. But remember that they might contain sugar to some extent so that you might savor some sweetness in your mojo seasoning.
Related Topics