Mojo Seasoning has several varieties and is available on store shelves, or you can mix your own Mojo Sauce from the comfort of your kitchen. It is important to know that many Mojo sauce and rub ingredients depend on the part of the world you find yourself living in. 
Mojo Seasonings are available in liquid sauces or meat rubs, and the essential ingredients could include some of the following. However, depending on what part of the world you are in, it determines the ingredients put into that culture's Mojo. Thus, substitutions are made according to the culture in that part of the world. Substitutions are unlimited and according to individual taste. Mojo rubs are great on potatoes.
The essential Mojo Seasoning ingredients found in these sauces and meat rubs can consist of some of the following ingredients, no matter what part of the world you live in. 
Pepper
Olive Oil
Paprika
Cumin
Garlic
Coriander and other spices
If you prefer a rub or sauce using Mojo seasoning ingredients that make your unique creation a bit spicy, sweet, and citrusy, you would most likely find the following ingredients that place a unique and amazingly different taste on your meats, such as,
Cumin
Garlic
Onion
Fresh Lime Juice
Fresh Orange Zest and Juice
What is Mojo?
Mojo Seasoning Sauces have a citrus-based marinade containing juices like orange, lime, pineapple, carambola, and sometimes vinegar. Mojo Sauces bring out a unique meat flavor and make meats taste more delicious. These marinades pair well with seafood, pork, chicken, beef, plantains, and yucca.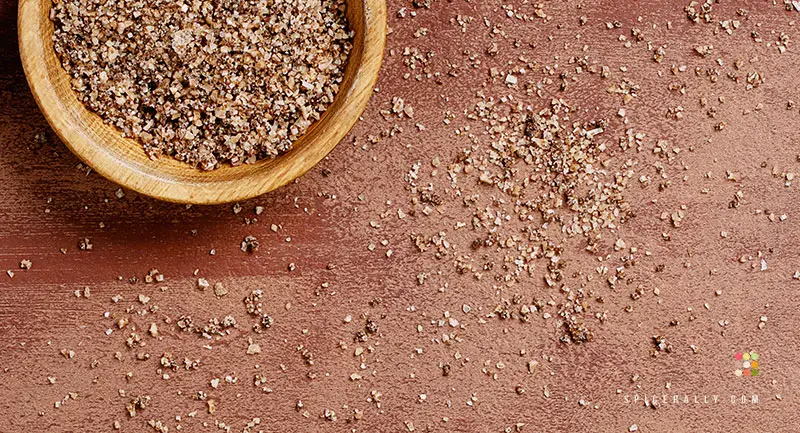 Mojo is not one special sauce or rub but a variety of sauces and rubs that can include the following Mojo seasoning ingredients: 
Onions
Cumin
Salt
Red Pepper
Garlic
Lime
OrangeVarious Herbs 
What is the Mojo Seasoning Flavor Profile?
History finds that Mojo Seasonings originated in the Caribbean and South America areas such as the Canary Islands. Over time, other parts of the world adopted Mojo Seasoning and Rub into their specific culture by eliminating and adding that region's particular spices. 
For example, the Canary Islands use two primary varieties of Mojo Sauces, known as Red Mojo and Green Mojo. While Mojo sauce is famous in other parts of the world, the original Mojo recipe may vary as cultures add their primary ingredients specific to that region. 
Homemade mojo seasoning is very easy to put together, and it is as delicious as it can be! So, if you are curious to check out how to make this, click on this link and get the recipe from this article.
The Canary Islands typically use vinegar, orange, lime, and lemon juice in their Mojo seasoning. Additionally, this part of the world has several different varieties using Mojo seasoning ingredients explicitly adopted for this region.
The Mojo profile adds a unique flavor to most meats and health benefits to those using them, such as found in the herb cumin. The health benefits include, but are not limited to, the possible elimination or decrease of specific signs and symptoms of the following health issues. 
Heart Disease
Plaque in the arteries
Cholesterol levels
Blood pressure
Viral infections
Immune system
Possibly protection against some cancers 
A few regional examples are Cuba, for one. The cuisine in Cuba utilizes its own Mojo in its ethnic food culture. Cooks in Cuba use powdered Mojo in many of their sauces and marinades.
States in the southwest, such as Texas, Louisiana, and Florida, may add tomato or avocado to the basic Mojo sauce recipe. This Mojo tastes tangy, spicy, and sweet in the southwestern United States. 
Cooks across the world add various spices that appeal to their culture. Regions across the United States and worldwide use herbs known for their culture. You can create your own unique brand of Mojo for your family in your kitchen and call this recipe your own creation. 
Mojo sauce comes in different varieties, and each type differs from the others. So, if you are interested in learning about mojo sauce and its ingredients, click on this link and refer to our fully detailed article.
An Easy Mojo Seasoning Recipe
Mix and store your Mojo seasoning ingredients in a tightly capped, large mason jar in your refrigerator. Ingredients include garlic, onion, oregano, salt, pepper, orange juice, orange zest, lemon juice, lime juice, and olive oil. Cover and shake the ingredients until all are well combined. First, give the mason jar a good shake when using your Mojo Sauce. 
This recipe makes about two cups of sauce, and when kept in the refrigerator, tightly closed, your Mojo lasts about two months. There is no hard-set rule on ingredients for a Mojo recipe as most cooks take a taste test and add more or less of these ingredients according to their taste. 
Recipe for a Typical Mojo Marinade
One cup of fresh orange juice (be sure to use fresh)
One-half cup of fresh lemon juice
One-half cup fresh oregano coarsely chopped
One-third cup vegetable oil
Ten garlic cloves, minced
One tablespoon ground pepper
Easy Mojo Sauce Recipe
Ingredients
Six garlic cloves
One-half cup coarsely chopped yellow onion
One cup freshly squeezed orange juice
One-half cup lime juice
One-half teaspoon cumin
One teaspoon dried oregano
One-half teaspoon of ground black pepper
One teaspoon Kosher salt
One-quarter cup chopped cilantro
One cup extra virgin olive oil
One teaspoon hot sauce (optional)
Preparation
This recipe calls for using a food processor. If you do not have a food processor, you can use a blender. Start this sauce by adding six garlic cloves and one-half cup coarsely chopped yellow onion. Pulse until both are finely chopped.
Pour in one cup of freshly squeezed orange juice and one-half cup of lime juice, one-half teaspoon of cumin, one teaspoon of dried oregano, one-half teaspoon of ground black pepper, one teaspoon of kosher salt, and one-quarter cup of chopped cilantro. Process these ingredients until they are well-blended.
After these ingredients are well-blended, add one teaspoon of your favorite hot sauce, such as Chili Garlic Sauce. Add one cup of extra virgin olive oil and blend well. 
The hot sauce is optional in your Mojo recipe. While some individuals like a kick to their Mojo, others may not like it so hot. 
While there is a basic recipe as found above, there are unlimited ways to make this sauce your own creation.