If you need the same versatility as your store-bought Chinese five-spice mix, the best thing is to make your own batch at home if possible!
You can simply replace the store-bought spice mix with the homemade one in any dish that calls for it without restrictions.
So, to help you with making a quick batch, we have shared a recipe below. Check it out and see how close you could get with the taste!
Simple Homemade Chinese Five Spice Mix Recipe
To have made your own spice blends at home is indeed a privilege since you have control over the things that go into your recipe. So, try out this simple homemade Chinese five-spice mix and let us know how you'd like it.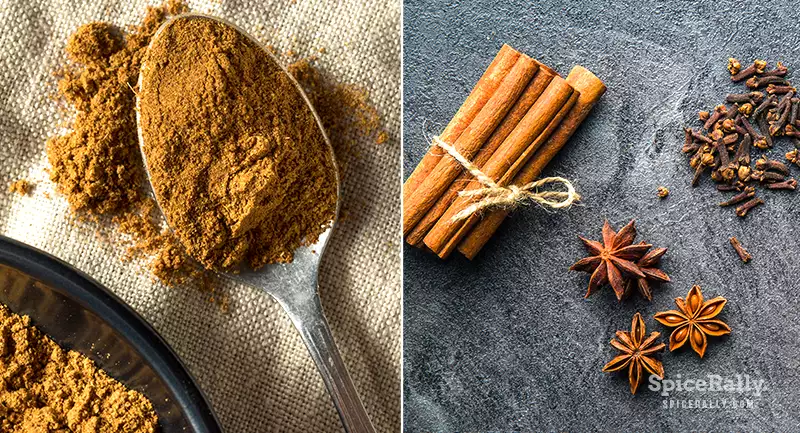 Preparation time- 05 minutes | Cooking time- 05 minutes | Additional time- 05 minutes
No of servings- 64 teaspoons | Total calories- 01 | Cuisine- Chinese
Spices Needed
One to two teaspoons of Szechuan peppercorns (you can also use black peppercorns)
Six to ten pods of star anise
Ten whole cloves
16-inch stick of cinnamon (Cassia/Chinese cinnamon)
Fennel Seeds
Instructions For Preparation
Get a large skillet ready over medium-high heat.
Once the skillet is heated, add all the spices and dry-roast them for about 1-2 minutes.
Mix them occasionally, switch off the flame, and take the spices out after 2 minutes or once they start to turn fragrant.
Transfer these ingredients to a spice grinder or a mortar and pestle and grind them into a powder.
Use immediately or store away in an air-tight glass container and add it to your spice rack.
Related Topics